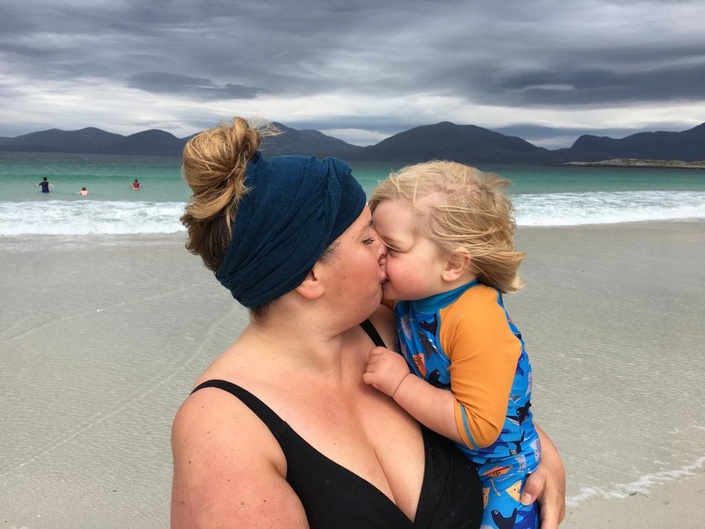 Motherhood Unloaded
The mindset revolution for overwhelmed and stressed out mums who want to feel happier, calmer and more like you again
Enroll in Course
In the membership, you will go from frazzled and overwhelmed to having your sh*t together, being calm and happy and feeling fulfilled again.
---
"I love it, it's really helped me feel calmer and understand why I'm getting so angry. I felt like I was losing my sh*t constantly and flying off the handle and even the slightest inconvenience (ie mum can I get a drink, I'd be like oh ffs I cant deal with absolutely all of this sh*t!!!) And now, I do still lose it sometimes, but just around going to sleep, now that I think of it, i have had waaaaay more good "get everyone ready and out to school" mornings than stressful ones, this isn't an overnight quick fix, but a slow burn that you have to work on, but thanks to tricia I'm really starting to love life again, appreciate what I have, and heading towards being the calm loving mum/wife I strive to be. The group members are brilliant too, it's a safe space, free of judgement, and I never worry about anything I've said or fear being judged/talked about. It's really the loveliest warmest group of women, and I am beyond delighted that I've found Tricia, as this is making a huge difference in my life."
---
DOES IT FEEL LIKE EVERYONE ELSE HAS GOT MOTHERHOOD NAILED?
Meanwhile you:
Lose control of your emotions or temper way too often with your kids or partner or at times just completely disconnect and check out
Feel fed up feeling in constant servitude to everyone else and have no time to yourself meaning you're feeling burned out and regularly want to run away and hide
Constantly say "I have no time or money" but you scroll your phone, shop constantly on Amazon prime for the 'essentials' and end up feeling pissed off, lethargic and skint
Know you could be doing better, handling life more calmly and be happier but are lost as to how you're going to get there
WHEN YOU'RE FEELING WIPED OUT BY MOTHERHOOD, YOU CAN'T SHOW UP AS THE MUM YOU WANT TO BE
Here's the thing – we are parenting in a way that is not aligned to our current world. We have access to no communities, feeling completely overwhelmed with the amount we have to process and do and are living by standards set by others. All this results in big emotions, stress, anxiety and burn out and this dreading sense of failure.
Our kids are being raised by role models who are martyrs to motherhood: frazzled, shouty, stressed and not much fun to be around.
Imagine if instead you:
Gained the confidence to live life your way choosing to do more of what you enjoy and less of what you don't because you set your own standards and priorities
Realised that doing less gives you the time to do more of what's important meaning you can regain your energy and feel calmer, happier and fulfilled
Gave yourself permission to slow down, to say no to things and organise the help and support you need meaning you can connect and have fun with your kids, family and friends
Had a community of mums around you who really get it and who see motherhood in the same way as you
Are you ready to step into action and join an epic community of mums who are consciously choosing change?

---
"I love this group. I have learned so much about the importance of self-care and being kind to ourselves. It's good to find a community of supportive, like minded mums. Tricia is a wonderful facilitator, using her knowledge and skills to provide the tools to help navigate the sometimes overwhelming challenges of modern parenting."
---
I'm a mum to 4 boys. I know how much ridiculous pressure there is for mums to juggle and do it all and have recovered from my own experience of mental illness in 2011. I am an Anxiety and Trauma Coach and work with women at all stages of motherhood.
I set up this group in 2019 when my fourth son was 8 months old.
I wanted to build a strong community of mums who had a strong and positive mindset to deal with all the challenges that we face and cut through the negative internal chatter and bullshit beliefs we are fed with about what a good mum is (bye bye: guilt, shame, perfection).
I want to show mums that they can move away from all those negative thoughts and beliefs and instead focus on compassion, empathy, fulfilment, fun and balance with a can do mindset.
The group has evolved so much, especially over lockdown, into a beautiful community of fierce, like-minded women who are there for each other.
We now meet every Monday evening and Tuesday lunchtime for our Tapping Circles (using EFT), as well as monthly group coaching, a massive (and I mean massive) library of resources and additional monthly groups such as the Food and Body Freedom drop-in clinic and journaling - all this in addition to a brilliant community of mums.
The Mum Pride is evolving, growing and becoming even better all the time. At the heart of it all, are brilliant women having truthful, vulnerable conversations and building each other up.
---
"The Mum Pride has had such a positive effect on my life. The Monday evening sessions are incredibly beneficial. Not only do I always sleep well afterwards but my ability to cope with the daily stresses in life has improved dramatically. I am a much calmer mum who is beginning to understand the importance of taking time out to do something for myself (no matter how small)."
---
"I love the membership. It has given me so much over the past year and it's wonderful to see it grow and evolve and gain even more amazing women into the fold. Tricia gives so much to every single one of her members and everyone is so supportive of each other, helping through hard times and celebrating each other's achievements. I've learned so much about how to support myself and be kind to myself."
---
WHAT'S INCLUDED IN THE MEMBERSHIP:


Community & Support
60+ community of strong, supportive, honest mums who have your back
A dedicated private space to gain support
Two-three groups sessions most weeks
Book club
Accountability group
Tricia Murray (Anxiety and Trauma Coach for women at all stages of motherhood, Founder of the Mum Pride) - two Tapping Circles each week, monthly group coaching, monthly masterclass, and daily checks in to the group spaces
Gillian McCollum (Anti-Diet Food and Body Freedom Coach I Body Positive Yoga Teacher) - monthly session on Food and Body Freedom. Bring all your struggles, frustrations and questions to this monthly drop-in session and we'll explore some practical strategies to help you start to feel relaxed around food and comfortable in your skin once again.
Joanne Bell (Teacher, Writer and Poet, Write to Thrive) - monthly journaling session. In these sessions you will be invited to use journalling to process emotions without judgement, move forward with confidence and develop a supportive inner voice. This is writing for you and nothing needs to be shared. Suitable for everyone: whether you regularly journal, or haven't picked up a pen in years.

Regular guest interviews from a whole host of other experts and professions


Tapping Circles
Two themed Tapping Circles per week using EFT, library of 70+ EFT Scripts, EFT materials meaning you can use and learn as much as you want to about EFT and integrating it into your life


Coaching & Masterclasses
Monthly group coaching session
Monthly masterclass
Coach in your pocket through the dedicated community space
Expert sessions with Gillian McCollum and Joanne Bell
Library of Resources
Recorded masterclasses (currently 20 classes), expert sessions, over 70 EFT scripts, meditations, coaching tools, e-book and loads more.
Accountability
Group support, regular challenges and inspired action
JOINING THE MEMBERSHIP WILL MEAN YOU WILL GO FROM FRAZZLED AND OVERWHELMED TO HAVING YOUR SH*T TOGETHER, BEING CALM AND HAPPY AND FEELING FULFILLED AGAIN.
The Mum Pride framework focusses on 4 Pillars: Mindset, Community, Transformation, Radical Self Love. Here's more details about each pillar.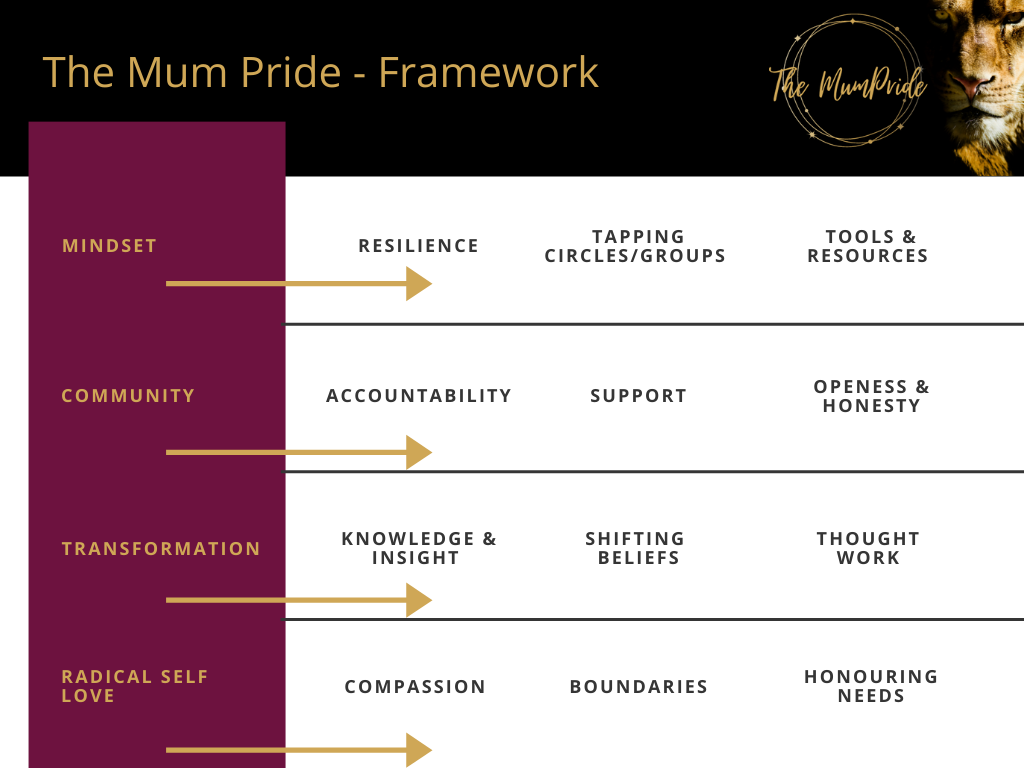 You will:
Completely change the way you see motherhood, your role, life, the systems and beliefs you're living by meaning you can create change by deciding what you want to be part of
Building up a mindset of self-belief that you can manage whatever situation that arises because you appreciate how resilient and adaptable you are, meaning you'll increase your confidence, move away from the internal chatter and you'll easily let go of control which will in turn improve relationships with your children and partner (if relevant)
Improve your communication with your kids, partner (if relevant) and others because you'll understand what's going on, how to ask for what you need meaning a happier you and thereby a much happier home
Have better boundaries and develop a practice of compassion to yourself and your body meaning you'll be able to focus on what's truly important to you
Stop the emotional monkeys taking over, giving you improved self-esteem and a much calmer,

and

happier you
Increase your energy! You won't be as exhausted by those thoughts, feelings and emotions meaning you'll have the energy and motivation to go for walks/exercise/take the kids out/do things around the house/apply for that job
You'll notice improvements in all areas of your life including your sleep, wellbeing, confidence, relationships, self-worth, parenting, work and more.
And the best thing is, this membership is a truly accessible way to work with me for an investment of just £48 a month. What are you waiting for?
---
"I love it. It has made such a difference to me. I tap daily. I love the library of resources. I enjoy the group sessions - seeing and hearing other mums experiences and having something every week for my self care. I have never had such sound advice and support in my life - someone who fully understands the demands of parenting and the feelings and thoughts that come with it. I feel so safe to express my feelings."
---
"Joining this group has been one of the best things I have done. EFT has changed my life. I love the fact it's so quick and just 5 mins a day can make all the difference to how I mange my emotions and deal with all the various challenges us mums face. There is a real community feel and everyone is so supportive. Tricia is wonderful and is so passionate about EFT and has such a calming effect on people."
---
"I had seen the group advertised and kept "meaning to join", then I hit a breaking point, returned for some 1:1 with Tricia and joined the group. I have not looked back, It's been a great follow on support network. the Monday night group and coaching, and support with Tricia have all been great. The resources on teachable are always to hand, I now have no excuses! I have been able to take 5 minutes of me time regularly now to tap using the scripts, or do it myself on other issues that pop up for me."
---
FREQUENTLY ASKED QUESTIONS
WHAT IS EFT?
EFT/Emotional Freedom Technique/Tapping is a therapy where you tap on various parts of your head, face and body whilst saying specific phrases
It is growing in evidence base – there are now over a hundred research papers demonstrating the effectiveness of EFT
There are fMRI scans which demonstrate using EFT can actually change the way your brain works
It works by stimulating a calm response state through tapping on various acupressure points across your head, face and body
The tapping process helps connect the thoughts to the body
When we start to think about those issues, we start to link them with the calm response state rather than the stressed state we so often instinctively go to – i.e. you are changing how you are programmed to respond to that trigger/issue – this is called memory reconsolidating
It can look a bit funny but don't let that stop you trying. This is something that could literally change your life by spending 5 minutes doing it daily
Studies have shown that EFT, particularly in a group session can reduce cortisol (the stress hormone) by 43%, increase antibodies by 113%, reduce anxiety by 40% and improve happiness by 31%
WHY THE MUM PRIDE?
Inspired by the Cheetah story in Glennon Doyle's book Untamed and feeling strongly we need to breakdown societal structures and beliefs about women and motherhood and come out of 'captivity' and the training we've been given.
I wanted to choose an animal community that was strong, fierce, loyal but nurturing such as a lion pride.
I believe strongly as mums we should be proud of all we do and stand tall and proud.
HOW MUCH DOES IT COST?
The monthly membership costs £48 per month (£12 per week!). You can unsubscribe at any time.
WHEN DOES THE GROUP MEET?
We meet on zoom as follows:
Tapping Circles
Every Monday night 8pm-9pm
Tuesdays lunchtime (currently Wednesday lunchtime over the holidays - this will revert back to Tuesday August 2021)
Group Coaching
Third Thursday of each month
Food and Body Freedom Drop-in Clinic (run by Gillian McCollum)
Second Wednesday of each month
Journaling by Write to Thrive (run by Joanne Bell)
Fourth Tuesday of each month
Live Masterclass (recorded and uploaded on Teachable)
Monthly guest sessions (recorded and uploaded on Teachable)
Dependent on availability
WHICH TOPICS ARE COVERED?
Here are some of the topics we covered this year at our weekly Tapping Circles:
Coping with our Children's Behaviour (Triggers), Feelings Towards Our Partners, Phone Use, Motivation, Mother's Guilt, Time Management, Emotional Eating, Managing Big Emotions, Rage, Guilt, Stress Management (specifically work/childcare), Coronavirus & Lockdown Easing, Self-Worth, Social Anxiety, Coping With Uncertainty/Change, Managing Sensory Overload and many many more… these topics are decided by the members.
REFUNDS
There are strictly no refunds but you cancel at anytime.
GOT ANOTHER QUESTION?
Great – email me [email protected].
Your Instructor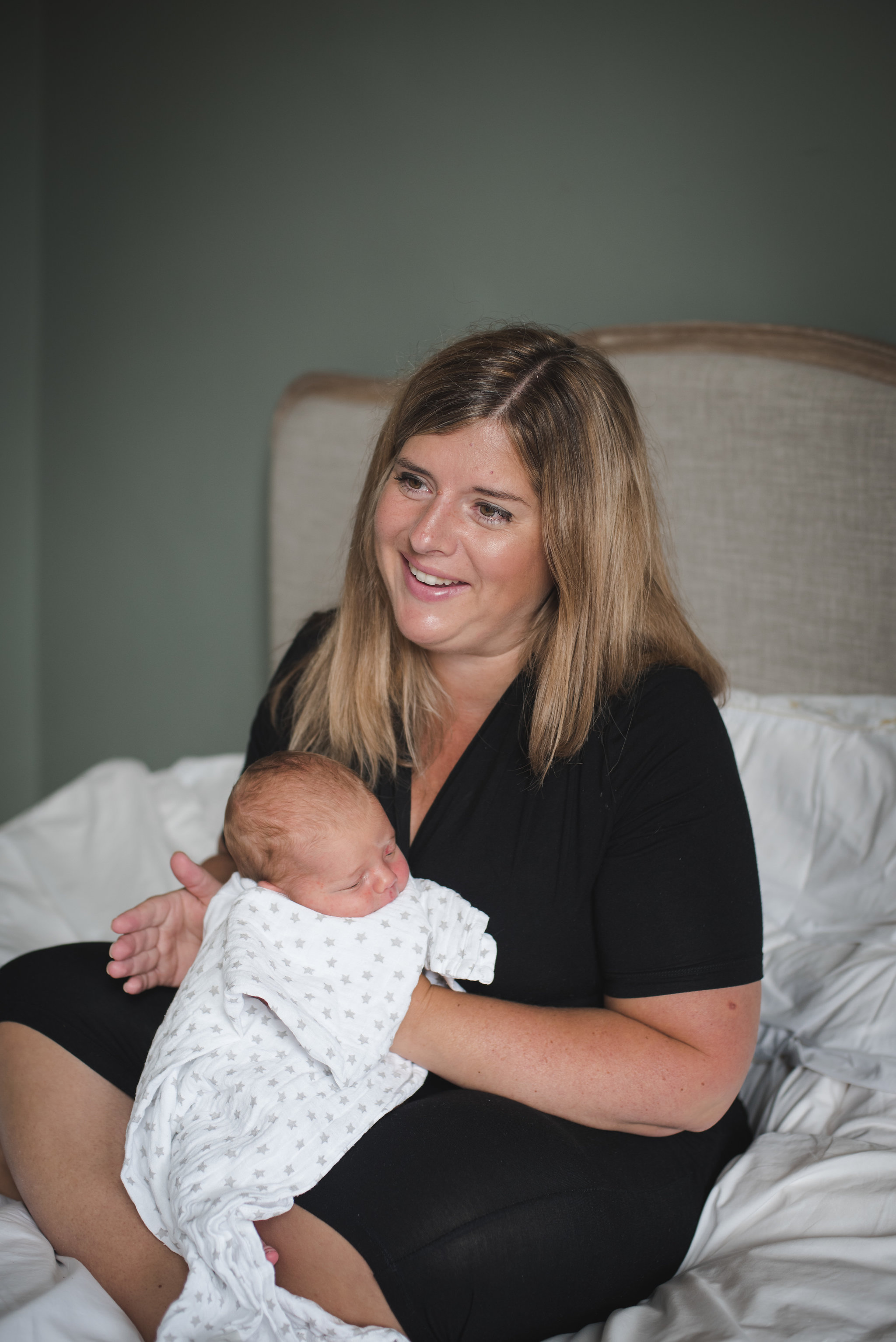 Tricia and is an Anxiety and Trauma coach who works specifically with women at all stages of motherhood. She is mum to 4 boys including twins. Lives in Edinburgh, Scotland. Is obsessed with Scottish beaches and deep conversations.