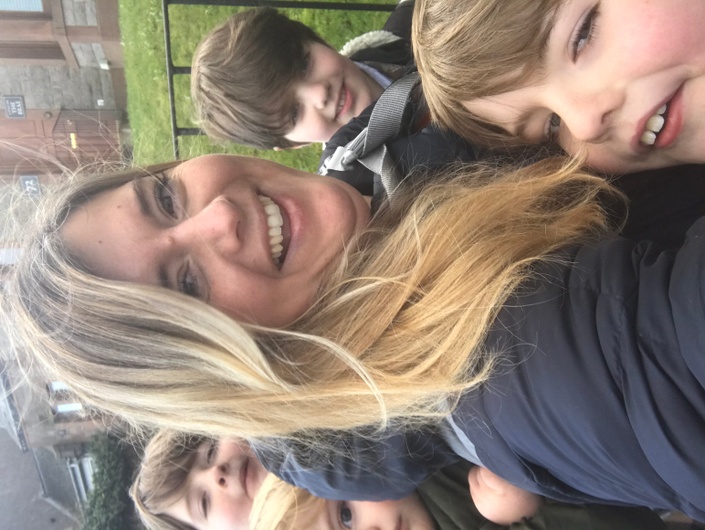 Thrive Mum Method e-book
Mums… are you ready to feel happy, calm, focussed and sane.
THRIVE MUM METHOD is an innovative programme with three key focus areas.
Insight

Build insight into our internal systems – what causes reactions that trigger our nervous system?
Learn about belief systems, behaviours, emotions and feelings – how can we support ourselves to support these to operate in a more rational and saner way?
The nervous system is what causes the feelings of overwhelm – how can we support our nervous system to function better?

Compassion and Curiosity

Finding out about your own internal systems using compassion and curiosity – why using this approach can create lasting change?
You cannot simply create change through wishing for change – what's stopping you from creating change?
Where do you need to develop compassion towards yourself and others?
What areas of your life do you need a resolution?

Emotional Regulation

Overwhelm is a result of a nervous system that struggles to regulate itself – what improvements can you make to stop your nervous system going into overdrive?
What habits and practices can you integrate into your life to regulate your nervous system?
Gaining insight into how you function, healing past wounds and emotional regulation will all massively reduce how much your nervous system is activated. What plans will you put in place to ensure long-term success?
This e-book (which is the basis of the Thrive Mum Method programme) lead to a radical transformation in your thinking, your understanding of what's happening to you and how you approach life.
MOTHERHOOD IS OVERWHELMING
Did you know that the average mum works 14 hours a day, 7 days a week? The equivalent of 2.5 full time jobs? Did you know that we spend twice as much time now with our children, EACH DAY, than a stay-at-home housewife did in the 1960s?Our role as a mother has evolved and grown, in addition to the busyness of life. The impact of this on our physical, mental and emotional wellbeing is immense. We feel frazzled, exhausted, unable to switch off, always have something to do and completely fed up.

IS THIS NOT NORMAL?
Most people think that there's no way to overcome overwhelm and end up feeling stuck, frazzled, fed up, burned out and on an emotional rollercoaster day to day.
I'd like you to know that overcoming overwhelm is possible. It is possible to not to be constantly emotionally hijacked and feel calmer, happier, focussed and rational.
I meet mums each and every week who are struggling and on the tipping point of a nervous breakdown.
They're on autopilot, not understanding what's happening, feeling in a whirlwind of chaos, experiencing anger, resentment and disappointment, feeling completely lost, lacking time and unable to justify investing in their own health and wellbeing.
Thrive Mum Method is for you if you're ready for change and committed to being part of a group of mums who want to feel better now.
I will show you how to:
Gain insight into your reactions meaning you can create change
Develop compassion and tolerance of yourself and others healing past wounds
Become unstuck in your thoughts, beliefs and patterns
Stop emotions getting in your way so you can have clarity and are able to calmly manage intense situations through emotional regulation
Regain motivation, energy and focus
Start living life through different lenses
Integrate various resources into your everyday life
You'll learn how investing time in yourself is actually an investment for your whole family and will mean a calmer, happier, more connected family and will increase the amount of time you have.
You will increase your knowledge of yourself, change your thinking, develop compassion for yourself and others, be able to remain calm in the most extreme of situations, achieve more focus and most importantly, feel fulfilled and sane.

"Working with Tricia has been a great experience. I feel lucky to have met someone who is so good at her role. She is so easy to talk to and I never once felt judged. The insight from working together has helped me to focus on some problem areas and see improvements. I have recommended her to friends and will continue to do so."
"I am so grateful to have discovered Tricia. She has been a great crutch in tough times and a very supportive. Learning resources from her, has brought me a great sense of empowerment and a few minutes of daily use help me keep my long term anxiety in check for the first time in years. Thank you Tricia for your support and and you judgement-free and humorous approach."
"I've been much kinder to myself since joining your group, realising that I'm actually doing a good job coping with everything going on and raising a happy toddler. I'm noticing that being kind to myself is often a big part of the message I take away from your sessions each week. I am really learning to give myself a break and to figure out what I need which in turn allows me to be a much better mum!"
Being a mum to 4 boys, I know how much pressure there is for mums to juggle and do it all. I experienced poor mental health when I started my own fertility journey back in 2005, I felt I was failing badly at getting pregnant. On reflection I have had anxiety my whole life and this didn't help. I know first-hand how easy it is to get overloaded and feel out of control. I know how anxiety can manifest itself into all parts of our life and in lots of different ways. I know it can come out in anger, rage, resentment and then eventual collapse.
I started supporting mums after recovering from what I call a nervous breakdown in 2011 when my third son was around 11 months. I had no idea exactly what I was going to do but I just knew I wanted to help women feel much better so left my stable career.
Fast forward a few years, and I've trained in various therapies and approaches, done a huge amount of self-development and continue to keep reading, learning, practising and integrating everything into my life.
In 2018, I had my 4th son and it was such a different experience. All my knowledge, insight and understanding of birth, women, motherhood, and mental health made it a completely different experience. I still had hard days/weeks where life was hard, balancing 4 boys, life, a house, work and everything else, but I accepted they were hard times. I've enjoyed so much of it. I continue to practise what I preach and look after myself, show myself and others compassion, get support when I need it, keep learning and developing new skills and utilising the tools I have access to.
I get so many comments from people saying… 'how do you do it all' and this is what I'll be sharing with you over our weeks together… and before you're under any illusions… I don't do it all…
This e-book is the basis of the Thrive Mum Method programme.
Your Instructor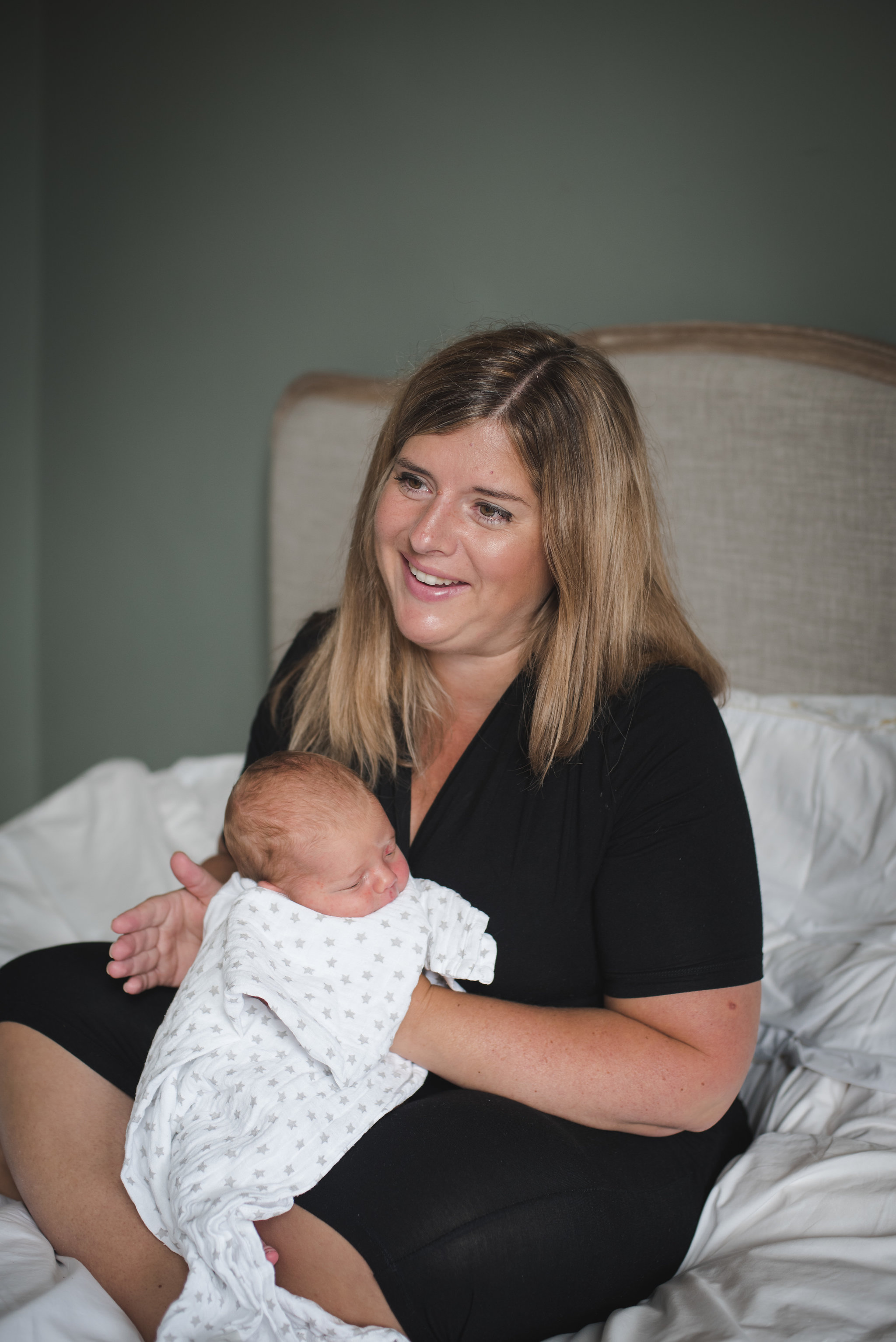 Tricia and is an Anxiety and Trauma coach who works specifically with women at all stages of motherhood. She is mum to 4 boys including twins. Lives in Edinburgh, Scotland. Is obsessed with Scottish beaches and deep conversations.